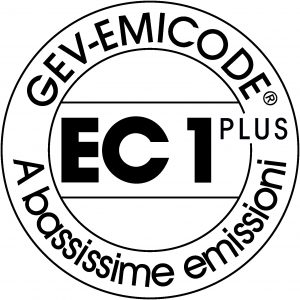 PROTOVIL 2821
Polyvinyl acetate glue in aqueous dispersion, with low TVOC content, suitable for gluing PVC sheets or impregnated papers of different weights on absorbent substrates such as masonite, chipboard, MDF and plywood with gluing characteristics suitable for the production of furniture backs, furniture parts, semi-finished products, etc. Develops a water-resistant glue line. It is suitable for gluing various types of PPL-based decorations (with and without primer on the back) as long as it is catalyzed at 4-5% with our CTZ F 15 hardener. In this case, the glue has one hour pot life, within which it must be used.
DELTAVIL 440/2C
Two-component vinyl acetate glue in water dispersion, suitable for bonding plastic laminate, continuous laminate, impregnated paper, primed aluminum, linoleum, PVC in rolled sheets on wooden materials (plywood, chipboard, fiber cement). The product must be catalyzed at 5% by weight with CTZ F15 which improves its bonding performance.
EXTRAPUR
One-component moisture curing fast setting polyurethane adhesive for bonding metals, wood, expanded polystyrene, cement-bonded wood fibre blocks, polyesters and laminates, when water resistance is required. Suitable for caravans, curtain walling, cold chambers, insulating walls, insulated doors, it requires at least one substrate must provide moisture to the glue line.
PROTOVIL M31
Vinyl acetate glue in water dispersion with very high drying speed, specifically designed to give water-resistant bonds compliant with EN 205:2016 D3 standards (certificate available on request).PROTOVIL M31 is used for the manufacture of prefinished parquet, honeycomb wood for furniture and doors, parts of bathroom furniture, parts of modular kitchens, tops, blockboards for cladding, and for all wood-to-wood gluing where good resistance is required to the water.