High temperatures? Our Purostik product line is not afraid of humidity.
Today we want to tell you about one of our polyurethane adhesives that we are particularly proud of at COLLANTI CONCORDE: we are talking about PUROSTIK PW 211/PR, an hygroreactive hot melt polyurethane adhesive.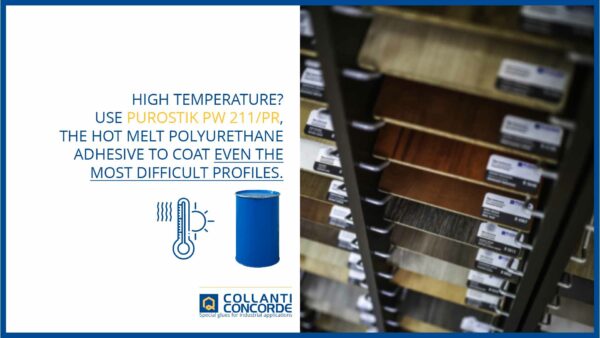 PRODUCT FEATURES
Purostik PW 211/PR is a moisture-reactive hot melt polyurethane for wrapping MDF and PVC profile with rapid settings.
It has a viscosity at 140°C (UNI EN 12092)* of 60.000 ± 10.000 mPa s and an opening time of 5-14 seconds.
*depending on room conditions.
DIFFERENCES BETWEEN PUROSTIK PW211 AND PUROSTIK PW 211/PR
They are both two moisture-reactive hot melt polyurethanes; their difference lies in the setting time, which in PUROSTIK PW 211/PR is increased, compared to PUROSTIK PW 211.
PUROSTIK PW 211 has a bonding time of about 1-2 seconds, while PURTOSTIK PW211/PR has a bonding time of about 1 second.
As for the curing time, PUROSTIK PW 211 has a curing time of 2-5 days, while PUROSTIK PW 211 only 1-3 days.
APPLICATIONS
It is suitable for bonding:
veneer;
PVC;
decorative papers;
laminates.
3 RECOMMENDATIONS FOR A PROPER USE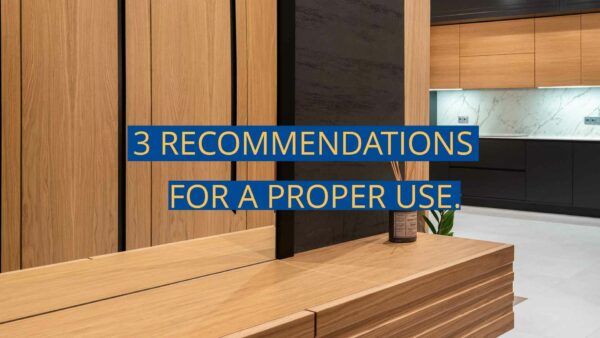 1. Adjust the working temperatures according to the current season: Purostik PW 211/PR is a polyurethane reactive hot melt, whose viscosity tends to increase over time.
2. To maintain qualities and characteristics melt PUROSTIK PW 211/PR in suitably anhydrified or dehumidified tanks.
3. During breaks, reduce the working temperature in the melting devices.
THESE ARE JUST A FEW OF THE RECOMMENDATIONS FOR A PROPER USE of the product.
For a complete list, contact us: our R&D lab will be available to advise you on the best uses of the products for your business.
📧 info@collanticoncorde.it
💻 www.collanticoncorde.it
📞+39 0438 912121